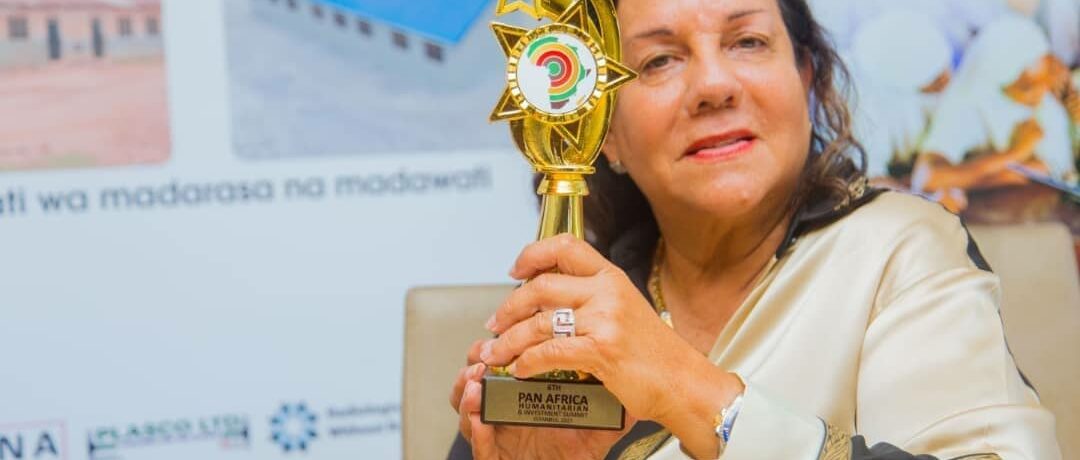 ZANZIBAR TO HOST 7TH PAN AFRICAN HUMANITARIAN AND INVESTMENT SUMMIT AS PALEDEC APPOINTS SEYCHELLOIS MARYVONNE POOL AS BOARD CHAIRPERSON.
As part of its commitment to foster the growth and development of the African continent, The Governing Council and Board of Directors of PALEDEC is thrilled to announce that the 7th Pan African Humanitarian and Investment Summit 2022(PAHIS) will be held in Zanzibar, Tanzania in November, 2022.
Now in its 7th year, the Pan African Humanitarian and Investment Summit has been consistently held since 2015 in various cities respectively in Accra, Dubai, Dar es salam, Rabat, Abu Dhabi and Istanbul with over 7,800 participants to include Former Heads of State, policymakers, and highly recognized leaders in various sectors of industry, government, business, and humanity Leaders from 45 countries within and outside Africa.
Leading this year's summit is Her Excellency, Hon. Maryvonne Pool, who was appointed as the new Board Chairperson for PALEDEC. As the new board Chairperson, Hon. Marypool, who also doubles as the Honorary Consul of Seychelles in Tanzania and the Founder of African Reflections Foundation (ARF) brings her deep experience in high-technology global businesses with strong regulatory oversight to help PALEDEC achieve its goals and objectives.
"As the board chair, I would like to thank the founder, the committee and the outgoing chairman of PALEDEC for their trust in me. I am looking forward to my engagement in deepening the African diaspora relationship, promoting the blue economy and rebranding Africa as the continent of endless potentials for growth
The Pan African Leadership and Entrepreneurship Development Centre (PALEDEC) is a non- governmental organization committed to driving prosperity to Africa by facilitating long- term relationships and strategic initiatives that will increase diverse trade and investment opportunities in Africa.
For more information on PAHIS, Zanzibar 2022, visit our website on www.paledec.com or our social media pages on https://www.facebook.com/Paledec.official or https://www.linkedin.com/company/paledec/