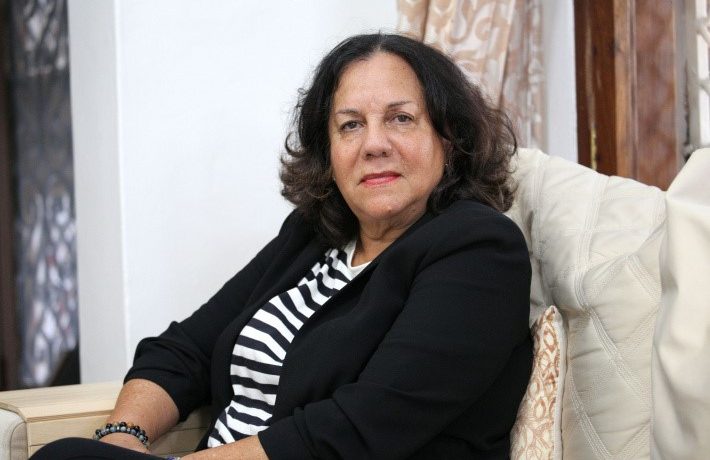 Ms Pool is the new chairperson of the Pan African Leadership and Entrepreneurship Centre boardSeychellois Maryvonne Pool has been appointed chairperson of the board of directors of the Pan African Leadership and Entrepreneurship Centre.
Her appointment by the board of directors of the Pan African Leadership and Entrepreneurship Centre (PALEDEC) took effect on January 10, 2022 and will span for two years until February 10, 2024.
Prior to her appointment, Ms Pool won a most prestigious lifetime award as a Pan African change-maker for 2021, during the sixth Pan African Humanitarian Summit and Award (PAHSA) held in November 2021 in Istanbul, Turkey for her humanitarian work on women's economic empowerment and promoting rural social-economic development in Tanzania.
Honorary Consul of Seychelles in Tanzania, Ms Pool is the founder and chief executive of African Reflections Foundation (ARF), a not for profit organisation striving to achieve sustainable development in rural areas, mostly focussing on improving access to quality education, affordable clean and safe water, promoting women economic empowerment, services delivery in health care and facility improvement and promoting rural development through agricultural-led small and medium enterprises development.
"I am honoured to be appointed as the new board chairperson of the Pan African leadership and Entrepreneurship Development Centre. I have always been interested in the sustainability growth of Africa at large and I look forward to working with PALEDEC and partners to transform African sustainable and green investment, promoting blue economy, community economic development, regional peace and address regional development challenges in the space of education, innovation as well as women and girls," said Ms Pool.
She added that "the PALEDEC board plays a pivotal role in guiding the partnership and ensuring that Pan African Investment remains at the centre of the regional and global agenda to enhance fair, equal, and sustainable development in Africa. The board committee and I will continue to build strong partnerships with diaspora and African leaders to alleviate poverty in the continent and achieve sustainable development".
"As the board chair, I would like to thank the founder, the committee and the outgoing chairperson of PALEDEC for their trust in me. I am looking forward to my engagement in deepening the African diaspora relationship, promoting the blue economy and rebranding Africa as the continent of endless potentials for growth," continued Ms Pool.
Asked about her goals and how she intends to bring her services to Seychelles, Ms Pool replied: "My goal as the chairperson is to bring Seychelles on board through various engagements including the blue economy investment forum, sustainable development forum, and Pan African Humanitarian Summit and Award (PAHSA).
"As the chair, I will be working with the executive committee to look for investors who would be interested to invest in tourism and the blue economy. I believe Seychelles has many experienced professionals who should be used as global consultants in promoting the blue economy because every country with marine resources is looking at the best ways and strategies to take advantage of that opportunity.

"So in my capacity as the chairperson of the regional organisation, I will explore opportunities to engage government officials and the private sector in promoting the blue economy and this will provide a great opportunity because the value chain in the blue economy is huge.

"Furthermore, I believe in building relationships, so as honorary consul with vast experience in economic diplomacy I will make sure I connect the people of Africa and the world at large to have a broader focus on efforts to grow the economy and eradicate poverty. This will be possible in a variety of ways including professional conferences, development platforms that will bring different people together to discuss economic and social opportunities by focusing on the tourism industry and the blue economy.

"I am preparing to create a conducive environment for Seychelles to soon host a PAHSA conference to bring serious partnerships from the Africa region and other countries outside Africa to promote sustainable development in Africa."
PALEDEC is a non-governmental, industry-led and industry-managed community-focused leadership, social entrepreneurship and capacity development organisation founded as a global initiative playing a proactive role in Africa's development process by enhancing multilateral cooperation, promoting opportunities to increase investment in Africa and creating a strong strategic economic and geopolitical partnership between Africa and the rest of the world.
For the past six years of existence, the Pan African Leadership and Entrepreneurship Development Centre has directly impacted over 12,000 people through its unique programmes and attracted investors to 17 African countries including Nigeria, Zimbabwe, Zambia, Kenya, Uganda, Ghana, Senegal, Liberia, Cape Verde to mention but a few. It also provides a framework for Africans to invest in Africa.