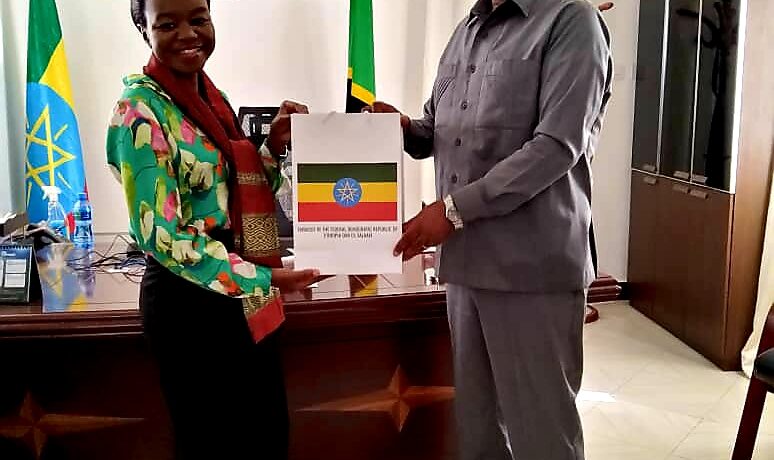 The Ambassador of the Federal Democratic Republic of Ethiopia to Tanzania, H.E. Amb. Shibru Mamo Kedida, hosted PALEDEC, represented by the Regional Director for East Africa, Ms. Gloria Anderson, to the Ethiopian Embassy.
Among other fruitful discussions, the Ambassador presented a letter of acknowledgement from the Minister of Women and Social Affairs of the Federal Democratic Republic of Ethiopia, H.E. Dr. Ergogie Tesfayes, following her participation in the 7th Pan African Humanitarian and Investment Summit held in Zanzibar.
The meeting also gave us the opportunity to reiterate our commitment to continue to foster prosperity in Africa by facilitating long-term relationships and strategic initiatives that will increase the diverse trade and investment opportunities in Africa.